Meta rolls out adapted text and info for Blue checkmarks to highligh Meta Verified
Meta is rolling out new text and information about Meta Verified in the event of rolling it out as a test in Australia and New Zealand.
When you now click on a blue checkmark on Facebook, a new text is shown. As well as the option to get on a waiting list.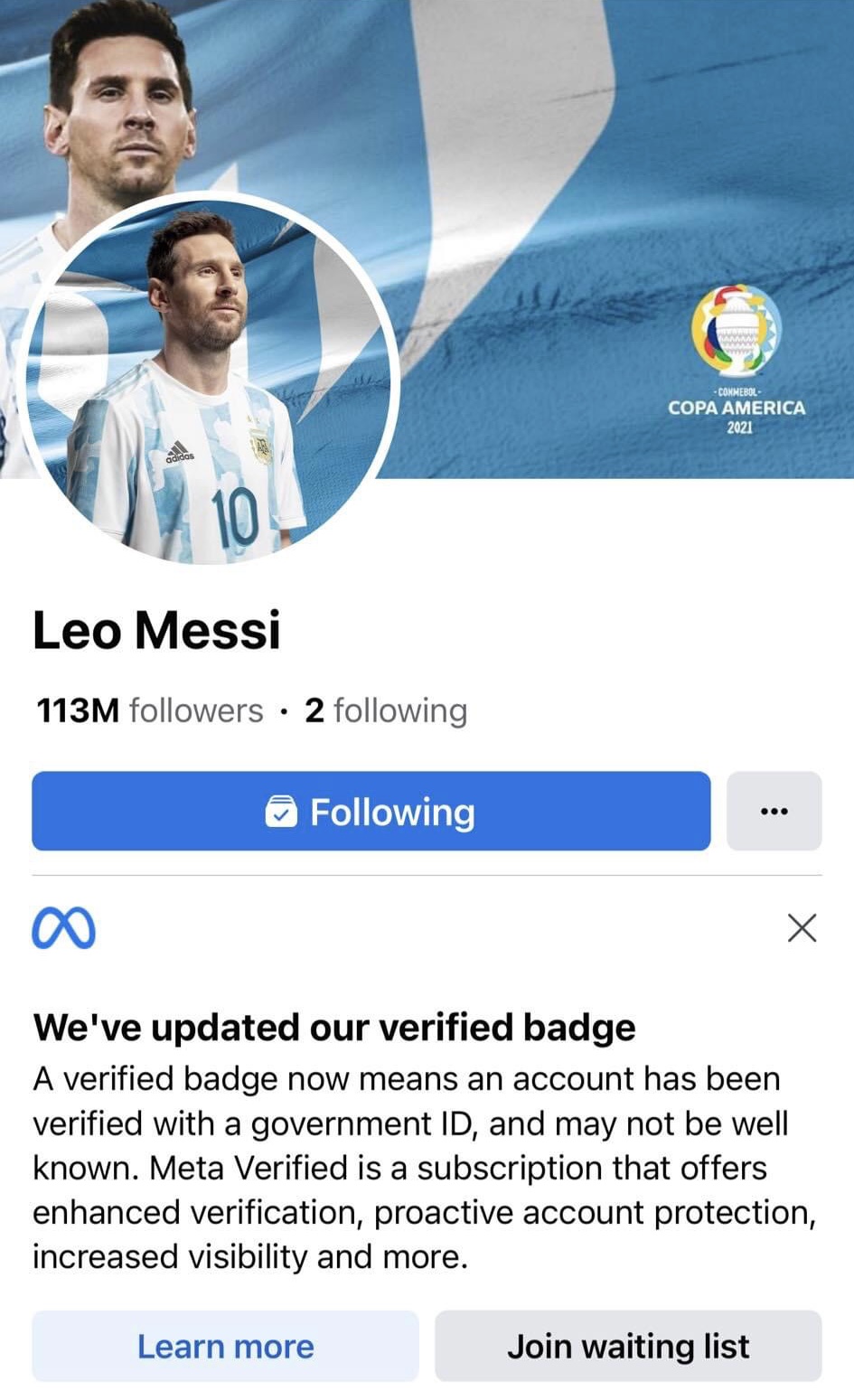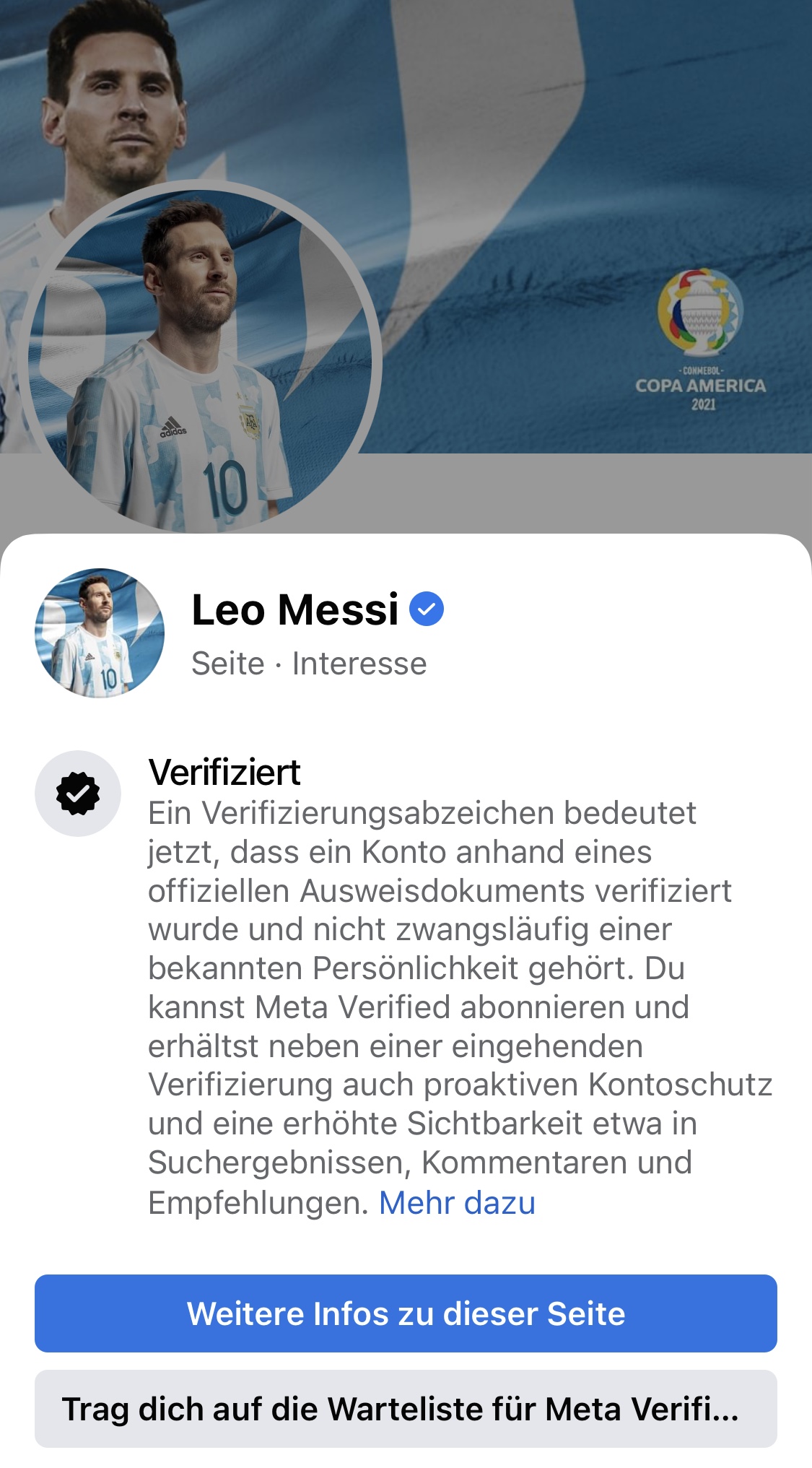 In the meantime, it was confirmed that - if you want Meta Verified - you will need to pay the price for each platform; so for Instagram as well as Facebook.
A new FAQ-text in Instagram also hints to the possibility for changes to the verified program for companies.